There is no excerpt because this is a protected post.
There is no excerpt because this is a protected post.
Posted in

Blogging, Marketing Collaterals, Networking, Referral Marketing, Vik Rajan, Word of Mouth Marketing
|
Tagged

Constant Contact, Email Campaign, Email Marketing, Email Newsletters, Emails, maintaining relationships, Marketing Channels, Marketing Collaterals, Marketing Communications, Marketing Plan, Marketing Strategies, Marketing Strategy, Marketing Techniques, networking, Nurturing Business Relationships, Online Reputation, phoneblogger.net, Referral Marketing, Relationship Marketing, Social Networking, Vikram Rajan, Website Visitors, Word of Mouth Referrals, Writing
|
Enter your password to view comments.
There is no excerpt because this is a protected post.
phoneBlogging : gerund \ˈfōn-ˌblägiŋ\ : the process of transforming a telephone-based audio recording into an edited article, optimized for website blogs. Ok, fine, we made that up: But did we really?
Telephones have been around since 1876. Audio recordings may even pre-date Edison's 1878 invention. While blogs began around 1999, journals of personal & professional musings have been around for centuries. With the dawn of human culture, tribal leaders & monks shared their wisdom by transforming oral traditions into written forms. phoneBlogging is simply our newest interpretation.
More than marketing your practice, phoneBlogging helps to codify your thought-leadership, your personal values, and your firm's culture. Leaders have been doing such for ages. Languages & technologies have evolved, but our thirst for sharing, learning & socializing has only grown stronger. In this way, social media has always been with us. The Internet just makes it a smaller world, after all.
Posted in

Blogging, Social Networks, Vik Rajan
|
Tagged

blogging, Dragon, Oral Traditions, phoneblogger.net, phoneBlogging, Siri, Vikram Rajan, Word Crimes, Writing
|
Leave a comment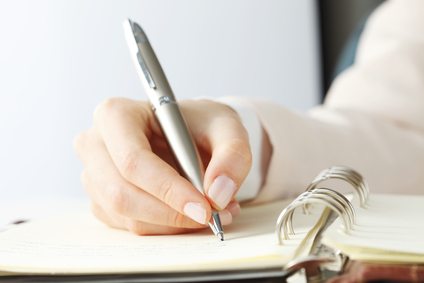 Have you been procrastinating on a great book idea? Have you gotten around to outlining its chapters, its main points? That's the first step. Then, there's a simple way to have the book practically write itself.
Authoring a book brands you an expert. TV, radio, print media & blog interviews – and speaking invitations – most often go to authors of books. It's also the easiest way to distinguish your practice & encourage more word-of-mouth referrals. You probably know all this. It may be why you've been wanting to write a book.
So what's stopping you? Hopefully you've got a great book idea and the substantive expertise to fill the pages. You just may not have the time.
Traditionally, book authoring is seen as needing chunks of interrupted time. A retreat, a productive vacation, or making such chunks of time may not be an option for you. So consider an alternative: The BoB book.
Last month, one of my clients confided in me that she was in the midst of writing a book. "Why is this a secret? When are you going to start telling people?" I asked. "I'm just in the middle of writing it now," she responded. I reminded her of how much time & effort it takes to market a book. It need not begin with the book launch.
Book marketing ought to begin months in advance; the launch party celebrates graduation. I want her to benefit from the journey, not just the destination. "I'm writing a book" is as potent as "I've written a book." Continue reading →
Posted in

Blogging, Vik Rajan, Word of Mouth Marketing
|
Tagged

Ann Thomas, Author, Authoring, Blogger, Blogs, Book Marketing, Esquire Coaching, phoneBlogger, The Happy Lawyer, Vik Rajan, Word of Mouth, Writing
|
Leave a comment