Are Reviews Better Than Testimonials? New Insights For 2018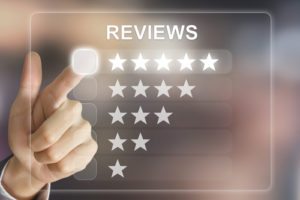 What's the difference between reviews and testimonials? For now, let's think of reviews as collected on third-party platforms (Google Reviews, Yelp, Zillow, TripAdvisor, Avvo) and testimonials as those collected directly by businesses.
There are notable exceptions: LinkedIn enables you to collect and curate what it calls "recommendations." And you can collect reviews directly on your Facebook page. Let's reserve ratings as those done by professional critics, like Michelin, J.D. Power, The New York Times, and Grammy or Academy Awards.
Read the whole article on Forbes.
Vikram Rajan, Co-Founder
Telephone: (888) 952-4630
Email: Vik@phoneBlogger.net
Website: phoneBlogger.net