Don't Risk Your Website Security—Convert it to HTTPS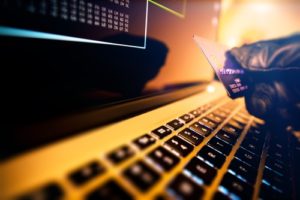 {3:45 minutes to read} We've all seen the following letters at the beginning of website addresses: HTTP. They stand for "Hypertext Transfer Protocol." 
Recently, more and more website addresses display an additional S (HTTPS) indicating that the site is protected with a Secure Socket Layer (SSL) Certificate. An SSL Certificate is an encrypted channel for data to pass between a visitor's browser and an SSL protected website. 
It's important to have this S—it creates the encrypted channel. Without it (even if a firewall is present), the actual data transmitted over the internet is unencrypted by default, making any shared information (private or otherwise) interceptable by hackers. 
Even if you don't collect personal or credit card information on your website, there are many reasons to convert it to HTTPS. phoneBlogger.net has converted all the websites that we manage for the following reasons:
1. Preferential Treatment in Search Engines:  For example, Google is encouraging webmasters and site owners to convert their sites to HTTPS because of malware and other hacking menaces. This layer of security drastically reduces these potential issues.
2. The Scarlet "Not Secure": Google Chrome, which is the most popular web browser, will display a "not secure" message in the address bar of your browser if the site is not HTTPS. A potential turn-off, as it raises a red flag and can discourage people from visiting or staying on your website.
3. Temporary Priority Crawl: Your site will get a priority crawl after your transition to HTTPS, which will boost your Google ranking. The crawl rate from Google measures how quickly changes and updates are made to your site and also registers the site with Google. 
Over time, blog posts result in many pages on a website—and the crawl rate then becomes more critical. So once a site is converted to HTTPS, Google puts a temporary boost to the crawl rate—a fresh look at your website for free! 

There may come a time in the near future when non-HTTPS sites are much more severely "punished" in search engine rankings. 
A website's security is greatly enhanced with HTTPS. This transition seems to be the wave of the future, yet conversion can be a rather complex process. 
As mentioned, phoneBlogger.net's managed sites have already been converted. For people who have a WordPress.com blog site, HTTPS is already built in. 
If you use a self-hosted website or a platform other than a WordPress.com hosted site, it is important to develop a plan to convert in the near future. There are free SSL certificates available for self-hosted sites, though it may require specific expertise to set it up. 
A couple of articles for reference: 

The internet is constantly changing and vulnerability keeps rearing its ugly head. It's important to keep your online presence and properties secure—and your visitors safe!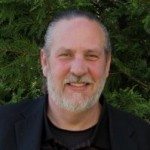 Mark Bullock
Telephone: (631) 754-0800
Email:Mark@phoneBlogger.net
Website:phoneBlogger.net