home2
How it Works!
A Few of Our Clients
Ada Hasloecher – Divorce and Family Mediator – DFMCLI.com.  Ada was our first phoneBlogger client, in fact the service was invented primarily with her needs in mind.
Dan Burns – Attorney & Mediator – Burns-Mediator.com. Dan was an early client of phoneBlogger. He chose the service to help him expand his already successful Albany NY Divorce Mediation practice.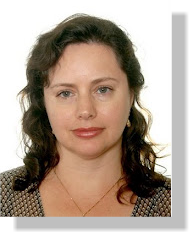 Alla Roytberg, Esq – Alla's Blog. Alla has been client of phoneBlogger for some time. She uses the service to continue to grow her NYC, NY Law & Mediation practice.
FAQ – Frequently Asked Questions
Click on Any of the Questions Below to See the Answer
(Internet Explorer 9 users click here)*
Who is listed as the Article's author?
What do we blog about?
How long are the phone interviews?
What do the e-Newsletters look like?
Who do we e-mail the Newsletter to?
Will phoneBlogger.net help my word-of-mouth referral marketing?
Does phoneBlogger.net boost my Google results & SEO ranking?
How much does phoneBlogger.net cost?
Does phoneBlogger.net meet my Codes of Ethics & Compliance obligations?
*If you are using Internet Explorer 9 – click the "Compatibility View" button in the address bar up top as indicated, to view answers to questions when you click on them.
Our Team!

 Vikram Rajan
Co-Founder
 Mark Bullock
Co-Founder
 Marta Hanahan
Ghost Writer / Editor
 Stacey Tomaschik
Promotion Specialist
 Dan Ruisi
Editor