LinkedIn's Link to More Speaking Engagements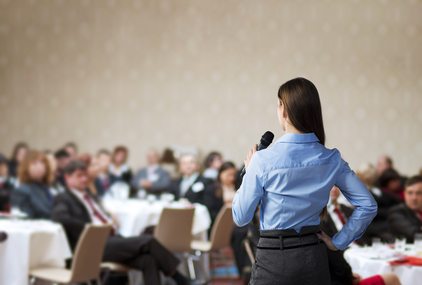 I just answered a HARO inquiry (ask me what that is). So I'm turning my email into a blog article (there's a hint). This was my answer:
Hi Cindy, every lecture or presentation should lead to more speaking engagements using 3 sentences:
1) "I can go into more detail on this topic in future seminars here."
2) "If you want this slide/sheet/resource, just give me your business card & I'll email it to you, plus my newsletter with other presentations."
3) "If you'd like me to present at your firm/association/group, please give me your business card (or, fill out the Seminar Evaluation)." 
But how do you land speaking invitations in the first place? To start: LinkedIn's 'Advanced People Search.'
For that, the attorney has to do some prep work:
1) Complete profile, featuring other presentations & notable cases, if any.
     a) Book authorship or contribution is even better.
2) Upload contacts, exported from Outlook, Gmail, etc. (allow enough time for invited connections to accept).
3) Preferably use LinkedIn's new "Publisher" platform, featuring excerpts and/or republishing of their blog (which requires its own prep), featured on profile & promoted by LinkedIn independently.
4) Then use this link: pBpB.in/InfluencerSearch (click, or paste link in browser).
If you're logged into LinkedIn, that link will automatically find leaders of groups. You can obviously modify the query. Then:
5) "InMail" each relevant connection: "Does your group (…) ever bring in outside speakers on [such topic]? I'm an attorney whose focus is on [topic]. I've presented this before at [organizations]. Do you have time next week to talk about this?"
I've got 3 hands-on workshops at the NYC Bar Association this fall (a repetition of my Bar Spring series), also being replicated at the Metropolitan Black Bar Association, a webinar for the Michigan Bar Association on 10/22, and presenting at NY XPO on 10/30, plus more. We just presented to 2 seminars at the Academy of Professional Family Mediators in San Diego.
~ Vik @ phoneBlogger.net
Vikram Rajan
Telephone: (516) 642-4100
Email: Vik@phoneBlogger.net
Website: phoneBlogger.net