What Does it Take to Build a Successful Professional Practice?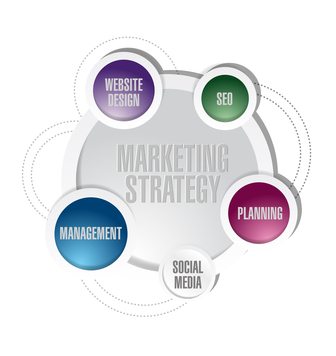 Quite often a client or prospective client will ask, in one form or another ,"What does it take to make my professional practice successful?" What they are typically defining "successful" as is making a living at it.
Below is my response to a Family Mediator client, and although it's written with a Mediation practice in mind, the points & lessons learned can be translated for use with any professional practice.
………………………………………….
After many years now of working with, consulting for, and interviewing divorce and family mediators, every mediator I know that makes a living off of mediation does or has done it all with respect to what we refer to as "Word of Mouth Marketing."
First and foremost, they view their practice as a business, not just a service they provide. They recognize and embrace the need for marketing and promoting that business.
By using the measures below, these mediators have made their practices succeed:
Networking, and they've done lots of it.

Reaching out directly to, and fostered relationships with, professionals that could potentially refer business – mental health professionals, HR directors, non-matrimonial attorneys, clergy, financial advisors, real estate agents, etc.

Getting on mediation rosters with the courts and forging relationships with family court judges, etc. – professionals in positions or roles that have influence or authority over their target audiences.

Having a significant web presence with solid Search Engine Optimization (SEO), thorough & up-to-date websites, active social media profiles, mediation directories, blog sites, etc.

Regularly writing blog articles and regularly syndicating that educational/informational content via social media, and e-newsletters.

Seeking out opportunities to speak publicly and/or do training events, seminars for therapists, COI (Center of Influence) events, etc.

Developing large "orbits" of COIs, and working diligently to maintain those relationships.

Consistently advertising online via Pay Per Click and/or ADR (Alternative Dispute Resolution) directories; local publications; and even in the Yellow Pages (in outlying areas). Some have shifted their efforts accordingly from some of the methods that don't interest them, to advertising (but this can carry a significant cost).

Providing "one-stop shopping" for clients by partnering/aligning with attorneys or credentialed mental health professionals – formally or informally – if they did not come from a related credentialed profession.

Treating "practice building efforts" (marketing) as second in importance only to the quality of work/client service. They've invested many hours, if not days per week on maintaining marketing efforts, especially in the early phases of developing a practice.
For all of those mediators, it took years doing all of the above to get to the point of "making a living." Only a few make the kind of living they could be making if they were full-time lawyers or therapists, etc. But they have a passion for mediation and what it provides their clients above and beyond an adversarial processes. For the successful family mediator, it's not only about making money, but also about making a difference for their clients that gets them out of bed in the morning.
To supplement their earnings, most have "non-mediation" sources of income, at least initially (serving as part-time therapists, doing will and estate planning, owning investment properties, etc.), often even if they have reached the point of making a living at mediation. The only ones I know of that don't have a sideline source of revenue, also earn by training/mentoring new mediators.
Almost all either hold or have held one or more high-level leadership role(s) in prominent mediation/ADR industry organizations, and often for many years.
All have honed and refined their marketing and client intake (sales) processes over the years to increase their potential of converting a referral/prospect into a paying client.
Final Point:
Our phoneBlogger client base consistently reports that they are getting their clients from a combination of referrals and, in some way, from "the Internet." Even if the source is a referral, it's almost always the case that the prospective clients have researched the mediator they were referred to (and others they came across in their search) online, prior to contacting the mediator initially.
The lesson to be learned: If you don't have a significant and up-to-date online presence,  you are losing business.
There you have it – what it takes to make a living in divorce/family mediation (Mediation Practice), in a nutshell.
 We've written several articles about using blogging and social media to foster referrals.
Feel free to check them out at phoneBlogger.net/Blog.
We'd love to hear your feedback –
you can comment or ask questions in the "Leave a Reply" section below!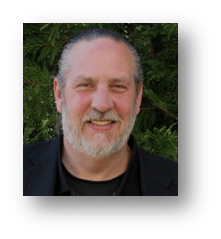 Mark Bullock
Telephone: 631- 754-0800
Email:  Mark@phoneBlogger.net
Website: phoneBlogger.net

Posted in

Marketing COMMUNICATIONS, Marketing Through Public Speaking, Social Networks, Word of Mouth Marketing
|
Tagged

Advertising, Forging Relationships, Making A Difference, Mark Bullock, Marketing, networking, Online Presence, phoneBlogger, Practice Building Efforts, Promotion, Public Speaking, SEO, Success, Successful Practice, Word of Mouth
One Response to What Does it Take to Build a Successful Professional Practice?